hartmann consultants invite you to join our HC PRIVÉE TALK on January 14, at 7 p.m. at ANDREAS MURKUDIS 81 in Berlin. The invitation-only event will focus on the latest trends with respect to the apparel go-to-market process – the heart of every apparel organization.
more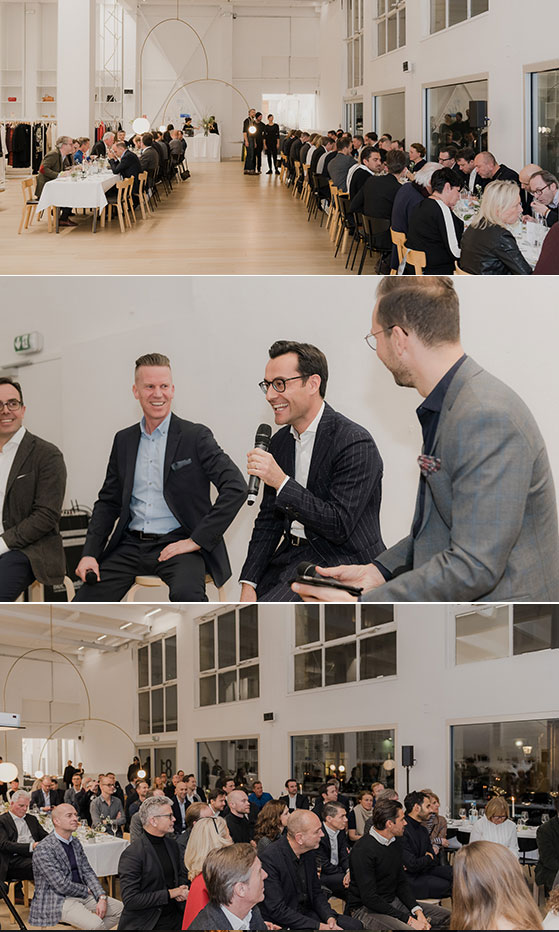 Dr. Achim Berg, Senior Partner and global leader of McKinsey & Company's Apparel, Fashion & Luxury Group, will share the latest insights and examples found in the newly published McKinsey Apparel Go-to-Market Process Report 2018: Digital technologies have transformed the way consumers of fashion shop, spot trends, and share ideas and passions. Producers of fashion, however, have been struggling to keep up with these consumers. Most apparel companies have not significantly changed the way they run their businesses in decades: fashion mostly remains a creatively driven "art." This means that melding the "science" of highly effective processes with the creative "art" of fashion is necessary if companies hope to bring the best of the best to consumers when they want it.
These challenges were the catalyst for developing a new report on go-to-market processes, based on a survey of 54 fashion executives from brands that together, generate more than USD 110 billion in revenue. An overwhelming 98 percent of the executives surveyed said it was a priority to improve and speed up go-to-market processes and disciplines. Yet efforts to reinvent their operating models still have a long way to go. Most of the respondents said they were still too slow in bringing new products to market. More than 70 percent said they faced challenges in accurate demand planning and forecasting, stating that their companies still lacked the necessary digital tools and capabilities.
How then, will fashion executives close the gap? Dr. Achim Berg will discuss with Anders Kristiansen, CEO Esprit Europe GmbH, and Henning von Einsiedel, COO HOLY FASHION GROUP, where they stand today in their processes, while highlighting how they can shape nimble, digitally-enabled go-to-market processes and use them to win in the new world of fashion.