A question that increasing numbers of customers––and companies––are asking themselves. Oliver Bogatu, General Manager DACH at SHIFT sponsor Lengow, talked to two acknowledged eCommerce experts on the subject. The only given is that electronic marketplaces will soon be a phenomenon we cannot do without.Everything else is just a matter of data.
More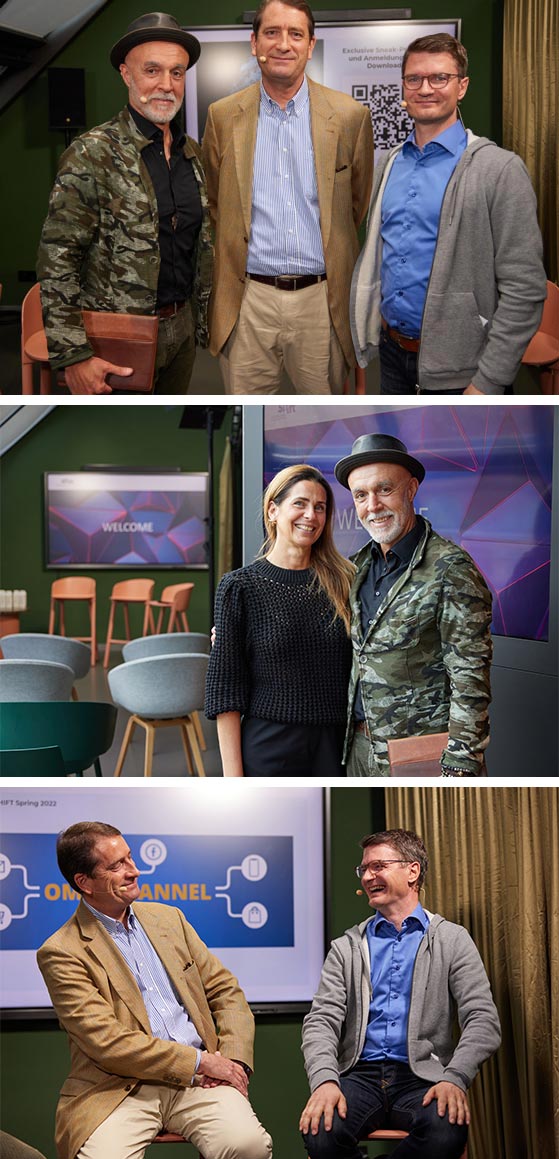 A lot of things are simpler in the USA and China. "I can cover the lion's share of my business by focusing on Amazon and Walmart alone," said Terry von Bibra about his native country. This means newcomers to the world of eCommerce at least have a good idea of where to start.
In China, on the other hand, the question of whether to enter a digital marketplace got a brief––and discouraging––answer. "It's like announcing you don't have a web presence," explained von Bibra, Member of the Advisory Board at Lengow. A company can crash and burn in China by limiting sales of its top new products to its own webshop; the channel will reach only around two percent of potential customers for that costly newly developed item.
And Europe? It's complicated. But pretty exciting, too.
Lengow conducted a market analysis in 2020. Oliver Bogatu, General Manager Lengow DACH and speaker on our SHIFT Panel, described Europe as "a vertical take-off." Now the next analysis is here. On the "old continent," eCommerce has reached a volume of around 745 billion euros, compared to 640 billion dollars in the USA. Fashion and personal care products are high on the list, despite the fashion industry currently sliding into minus figures.However, Bogatu pointed out that the high numbers of online orders came along during a succession of pandemic lockdowns and were not sustainable.
In his view, the answer to the either/or question is: both. Both options are needed––offline and online markets, company websites plus a presence on the major platforms. Christian Driehaus agreed. "There's no other way," affirmed the co-founder and MD of gominga eServices, which provides consulting services based on data collection to advise companies seeking to enter e-marketplaces. His view is not driven by his own interests, but by the data. "There are a few companies that can afford to ignore Amazon in their sales strategy. Nike is one of them. All the others should start considering whether to join, if they haven't already." Nobody wants to abandon the field to third-party providers that often feature a product in their portfolio even before the actual manufacturer has begun to market it.But, warned Driehaus, "The question of which marketplaces are best for an individual company is an extremely strategic one."
When the issue is unlocking new markets or carving out a new position, the initial steps are always governed by the question: What exactly do I want to achieve? What are my goals and targets? Every company will give a slightly different answer. For some, joining an electronic marketplace makes more sense, particularly given their growth rate. Others will find Amazon and its 25-percent share of global markets to be more effective. To make the whole affair even more complicated, the best solution today is to do both. The reasoning is straightforward, explained von Bibra. Many customers only seek local products, while others prefer cross-border purchasing. It's an area that the former German head of Alibaba knows inside out. Concentrating too much on a single market runs the risk of shedding customers.
But once companies accept this complexity, they then face the challenge of understanding the salient features of each individual market. As Bogatu reported, many companies simply don't know the price they should charge for, say, a pair of shoes on an electronic marketplace. Catering to this, an ecosystem of providers eager to step in and take care of these tasks has emerged. They also assist in the previous pre-launch step of producing the right software.
Von Bibra explained that there are two different approaches: "Amazon uses its own self service software, while in China 1.5 million people work as third party agencies solely for Alibaba's marketplace." Human versus machine? No.The increasing complexity requires a hybrid solution, said von Bibra, who affirmed, "There are so many features that I quite simply need a third party, particularly in Europe." Driehaus likewise expressed his belief that the connection between physical and virtual business will play an increasingly important role.
He admitted that the enormous volumes of data involved make it harder to get hold of the necessary data for posting the right offers, but affirmed that it is possible. Companies that don't go down that route run the risk of shrinking and fading. As Oliver Bogatu pointed out, the dinosaurs once thought they were the strongest, too.