Eager to explore the future of HR consulting? You'll find it on the new floor above the head offices of hartmann consultants. hartmann campus will start where client service offers of the past have usually reached their limits. Managing Partner and founder Nick Hartmann explains the special features of hartmann campus, soon to become a combined business center and place of encounter. While hartmann campus will house hartmann consultants' own events, the rental business will be organized separately under the hartmanns brand. Find out more here.
more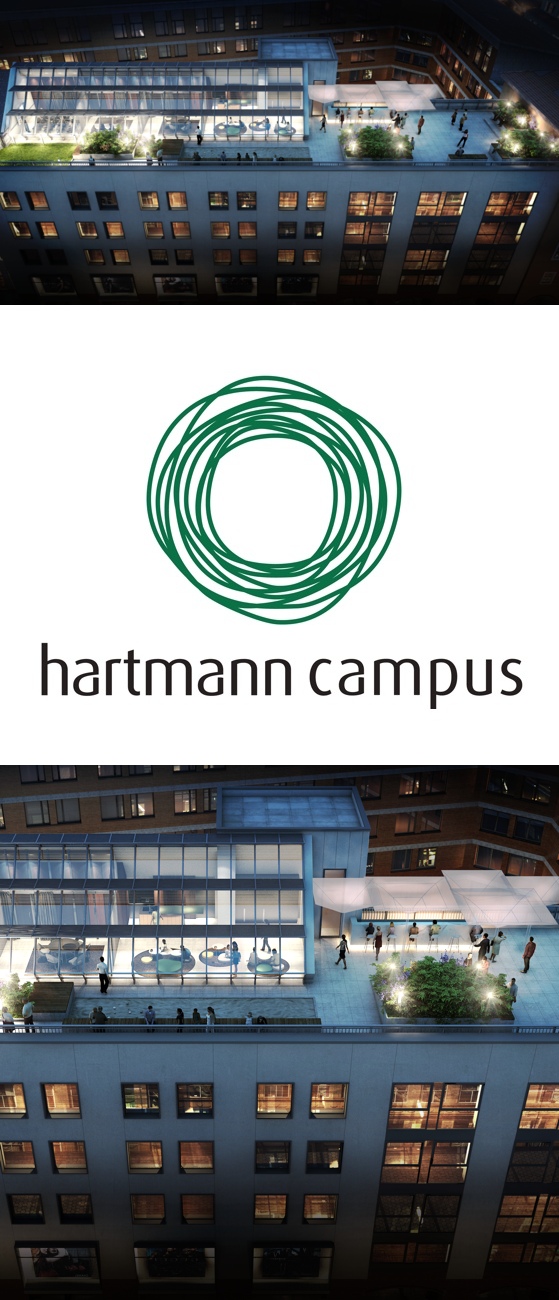 hartmann consultants is already a successful company. What made you decide to expand with hartmann campus?
Nick Hartmann: We're convinced that hartmann campus is the future of human resource consulting. Our core business will remain as headhunting––finding, selecting and referring specialists and executives in the fashion and lifestyle industries. But times have long changed; it's no longer enough to get a client briefing and then spend a few weeks looking for candidates, then present the two or three best names on the list. In recent years, our clients have increasing begun to request an integrated approach to consulting; they want ongoing support from an expert partner who acts as an information broker and networker and brings them into contact with others in the industry.
What does this involve in concrete terms?
On the one hand, we provide our clients with support in organizational and structural HR issues at all levels. Unlike most of our competitors, our expertise extends through all areas of the fashion industry, so that we are able to source candidates for any role, from a designer for Akris to Head of Digital for Zalando or CFO for Kik or Takko. We see our role as that of all-round problem solvers; we can operate vertically, and even recruit entire company departments. But even our long-standing clients are expecting more and more from us. Take digitalization, for example. Smaller-scale local or regional companies are unsure about how to proceed; they ask us questions like, "Are we steering the company on the right track? How is our industry sector developing? Can you provide training for us?" In response to questions like these. we are setting up an academy where we will bring together expertise from a variety of areas including HR, products, sales and strategy. Our role will be as organizational consultants, both communicating expertise and connecting clients.
"Connecting Competence" is your mission statement at hartmann consultants …
Exactly! As experienced networkers, we have recognized that "Connecting Competence" is our passion and our mission; the core of our brand, if you like. We hold major events in Berlin twice a year and invite creative thinkers from a whole range of industries. Top speakers analyze the trends of the future, and the event ends in lively discussions. In other words, we bring together people who can join forces to develop something new, even though – and, in fact, precisely because – they come from completely different fields. Take Christoph Bornschein, our guest at one of these events in the summer of 2017. A digital visionary, he provides consulting services for companies including E.on, Lufthansa, major auto manufacturers, and even the German government. It's an enormous gain in expertise to have somebody of this caliber in the fashion industry who can turn the spotlight on major changes that are approaching in the coming years. At hartmann campus, we will continue to pursue this networking under our banner of "Connecting Competence."
How do you plan to establish this networking process on the hartmann campus?
On the one hand, we will create a professional, yet relaxed atmosphere where companies can meet. Our aim is to establish an academy that serves both as a business center and a place of encounter. On the other hand, we will host events, offer regular industry meetings and workshops, and hold conferences on topics such as digital transformation and disruption in the fashion industry. The day will be taken up with input from high-caliber speakers, while attendees can spend the breaks networking and later relax over a sundowner on our incredible roof terrace. In addition, I believe hartmann campus could be an ideal location for groups of entrepreneurs seeking to discuss confidential issues in an intimate atmosphere. The campus will be the perfect location for all these events!