Stefan Mennerich, Director Media, Digital & Communication at FC Bayern München AG, brought the full-scale digitalization process of the football giant inhouse to rule out dependency on agencies. "We're masters of our own digital landscape," he announces. A move that has long since paid off handsomely.
Mehr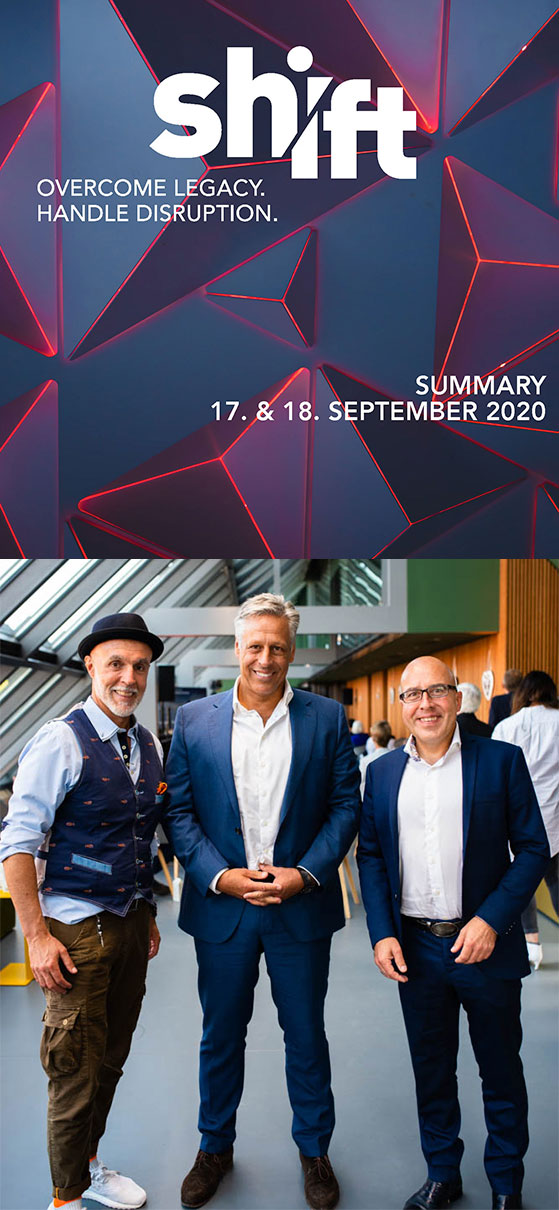 Five years or so ago, Stefan Mennerich decided the pain had become unbearable. The pain, in this case, was being dependent on agencies for a whole host of digital issues. Long aware that digital was an area that would only grow in importance, he chose to embark on a do-it-yourself course he called "insourcing." As Mennerich described at SHIFT, the boutique conference held by hartmann campus in Munich, he then consulted the Chairman of the Board, Karl-Heinz Rummenigge, "because everyone has to be on board, including the very top level, otherwise it won't work." Although Rummenigge's approval was somewhat dispassionate, recounted by Mennerich with amusement as "OK, whatever you think…", it was enough to launch "FC Bayern Digital 4.0". The project would elevate the pro football team, already far ahead in the world of sport, to become a major power in the digital sector, too.
"We started to build our backend systems ourselves, our websites, and set up our own server infrastructure and hosting farm. It all took a good year and a half, but it made us independent and flexible. Now we have an IT team of over 60 working on developing our digital platforms," reports Mennerich. Although he has long been able to boast, "When it comes to digitalization in sport, we're the number one in Europe," he tags on a caveat that "Football in general hasn't developed very far. Some teams are good in specific areas—like Manchester City for content production—but the real benchmarks are the San Francisco 49ers or the Dallas Cowboys from the NFL."
His own team provides content for all kinds of channels at global level: in the USA and China, even from the local FC Bayern offices there, ensuring that national cultures and customs are catered to. For Mennerich, the only priority is that everything is backed up by close consultation with Munich. "The content must retain the same basic structure. We're exactly the same FC Bayern in Shanghai in China as we are in Landshut in Bavaria. If we start changing that around to suit our KPIs, we'll lose our brand." And that brand is enormously valuable."
In an unusual position for a football company of this caliber, "we are actually only a biggish SME in terms of size, but we have a major and globally famous brand with 700 million fans and 100 million social media followers. This opens up sources of revenue that had not previously been developed."
Mennerich quotes the foundation of subsidiary FCB Digital & Media Lab in 2018 as a further milestone, designed to tap into this globally famous brand. He identifies three business areas. The first and foremost aim is to monetize the digital infrastructure established over recent years by issuing sublicenses for other smaller clubs that have similar needs for eCommerce, ticketing, or CRM, but lack the funds of an FC Bayern to set them up themselves. Three customers—Dynamo Dresden, Austria Vienna, and FC Basel—are already lined up. "People are sitting at their computers in their own offices, with a big fat digital cable leading to our data center in Munich. Under their ten-year contract they'll get all the same updates and developments as we do during that period. We believe it's better to work together in this area, and keep competition on the football pitch where it belongs."
Plans for the second business area involve operating as an activation agency for sponsorship partners, who pay huge sums to agencies "to design campaigns and create banners—but still end up contacting us." Mennerich believed it was a sensible move to insource this interim stage as well, particularly since it was a "high-margin business." The third business area will involve investment in companies and startups.
There is only one thing that eludes the control of Mennerich and his team: "We can work as well as we want; ultimately it all comes down to how well the team plays football."