"The State of Fashion 2018" is the title of an exciting study conducted jointly by Business of Fashion (BoF) and McKinsey & Company – and was also the discussion topic at the Winter hc privée in January. Expert on the fashion and luxury goods industry Dr. Achim Berg, Senior Partner and Global Leader of McKinsey & Company Apparel, Fashion & Luxury Group, spoke before an audience of 60 invited guests made up of industry representatives and opinion-shapers. The event was held at Stue Hotel, Berlin.
more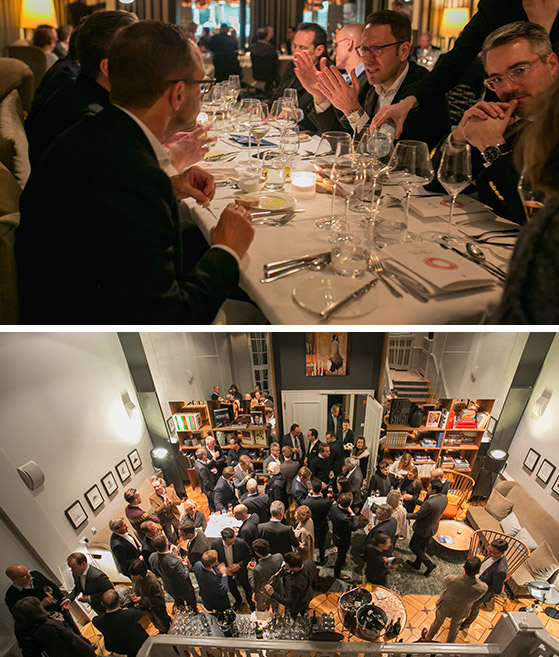 Dr. Berg revealed that while the fashion industry is growing steadily, it has losers as well as winners, and the gulf between the two camps is widening. A comparison of 2018 with the weak year of 2016 shows that sales in the fashion sector have tripled in those few years – but interestingly, this growth has been wholly confined to developing countries. While Asia, Africa and, and Latin America's markets are strengthening, sales in North America and Europe have shown only minimal growth of one to three per cent.
"2018 will be a year of seismic shifts for the fashion industry. We anticipate that for the first time, more than half of shoe and apparel sales will be generated outside Europe and North America," predicts Imran Amed, founder and editor-in-chief of Business of Fashion. His conclusion from the study: "Western brands are no longer the bulwark of fashion sales." A total of 500 fashion companies were analyzed and 230 industry experts interviewed for the comprehensive report.
Luxury fashion and discount clothing show highest demand
Sales are not the only aspect of the fashion industry undergoing transformation; consumer behavior and preferences are also showing radical change. Evaluation of the McKinsey Global Fashion Index showed that both luxury and discount fashion are growing strongly in 2018, while mid-priced fashion is less in demand.
As a result, 144 per cent of the growth in value in the fashion industry is accounted for by the top 20 per cent of fashion suppliers. "The best companies are growing faster and boosting their profitability more rapidly; this is in sharp contrast to the industry's broad but virtually unprofitable middle range and its unsuccessful bottom fifth, whose value is actually eroding. The fashion industry is still an area where the winner truly takes it all!" explained Achim Berg.
A lively discussion of global trends and developments ensued between Dr. Berg and the high-caliber audience at the hc privée event with the event presenter Louis Klamroth, and the buzz of debate continued over dinner. For hosts Nick und Simone Hartmann, this was a clear signal that networking and bringing people together is more important than ever if such complex and daunting challenges are to be tackled.