Tobacco company Philip Morris is undergoing the most radical change in its entire history. It has relinquished its foremost brand and is even broadcasting a "no smoking" message––although the company is still performing well. Thorsten Scheib, CMO Philip Morris Germany, explains why.
Although superlatives should always be dealt with caution, it's no exaggeration to claim that the Marlboro brand is familiar pretty much throughout the world. For decades, it was synonymous with tipped cigarettes and the ultimate in enjoyment, freedom, and adventure. The world's highest-selling cigarette brand. Built up over decades, well established, well managed, and extremely profitable for owner Philip Morris. So it's hardly surprising to hear from Thorsten Scheib, CMO Philip Morris Germany, that the iconic brand is rooted deep within his company's DNA.
More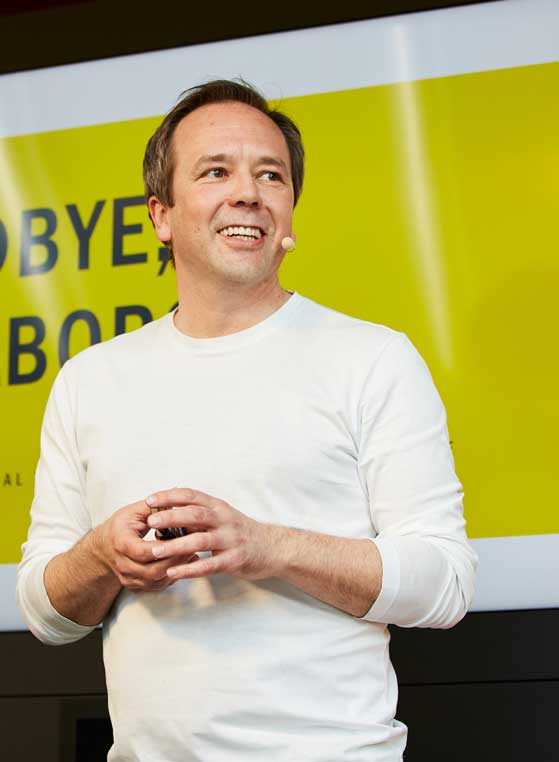 But how does a smart company handle a brand like that when preparing for the future? In the case of Philip Morris, the answer that came was completely unexpected: the brand was dropped. The tobacco giant has focused its future on IQOS, a tobacco heating (rather than combustion) system launched in 2017. Classic cigarettes will continue to exist, and Scheib admits that his company's sales success "would easily have carried us through years to come," noting that Philip Morris is still the global number one and is turning high profits. However, as Scheib explains, the company is thus embarking on change from a strong position which is ideal for its current course: "the most radical transformation we have ever undertaken. It's as if a consumer electronics company suddenly went into making ice-cream. We had no idea!" But he summarizes, "It was a good move not to put off the transformation until we were doing badly, as actually happened to other brands."
In Scheib's view, the advantage of IQOS is that it tackles the main problem of smoking––the combustion process––and thus reduces the harmful chemicals thus created by an average of 95 percent. An all-new product, IQOS has little in common with classic cigarettes. Given this, the company decided to drop its well-established brands, including even Marlboro. At first Scheib was wary of such a dramatic step. "It was a huge decision," he recalls, "but then IQOS is so utterly new and different." Scheib admits the tobacco heating system is still not exactly healthy, but is far less harmful than the classic cigarettes that preceded it. A fact that is thoroughly in tune with contemporary attitudes.
The prevailing zeitgeist also provided the impetus for the next decision, which was equally startling and revolutionary: 2019 saw the launch of the "Unsmoke" campaign, with its mantras of "If you don't smoke, don't start. If you smoke, quit. If you don't quit, change." A company advising consumers to avoid its products? All part of Thorsten Scheib's description of the "most radical transformation."
He sums up the process by saying, "Transformation is a painful, and sometimes very raw process. Is it worth it? Yes, of course it is! Transformation releases incredible energy within the company."